Starlight Reserve - Statewide Lighting Law
The Hawaii State Senate Committee on Economical Development and Technology passed Senate Bill 536
Many of the problems with light pollution that Hawaii faces are caused by improperly shielded lights. Poorly shielded lights direct energy straight into the atmosphere, where it is wasted. This light produces sky glow, which limits residents' ability to see stars. For example, in Honolulu only about the brightest twenty stars are visible, whereas about two thousand stars can be seen from a dark location. Poorly shielded lights also cause glare, which diminishes a person's ability to see at night. Poorly shielded lights also enter locations where the light is unwanted (light trespass), including bedrooms, making it difficult for residents to sleep. Excessive light in the sleeping environment has recently been linked to an increased incidence of breast cancer. Improperly shielded lights on the island of Kauai have led to many bird deaths, particularly of the endangered Newell's shearwater. Act 161, Session Laws of Hawaii 2009, formed a temporary advisory committee to assist the department of business, economic development, and tourism to develop a statewide starlight reserve strategy to preserve the quality of the night sky and its associated cultural, scientific, astronomical, natural, and landscape-related values. The temporary advisory committee recommended the enactment of certain measures in the 2011 regular session to conserve energy and promote responsible use of light. The purpose of this Act is to implement the recommended legislation of the temporary advisory committee established pursuant to Act 161. It is not the intent of this Act to require the realignment or relocation of any existing light poles.
More information ... >
Last Updated on

Aug

16

2011
More information
LOOKING FOR SOMETHING?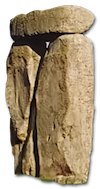 Starlight Initiative collaborates with the

PORTAL TO THE HERITAGE OF ASTRONOMY
Starlight Finder
Resources - Publications

Windows to the Universe

Starlight Tourism

Biodiversity at Night

World List of Dark Sky Parks

Starlight Cities

Laws and Regulations

Light Pollution Control

Global StarPark Network

Starlight Focal Points

Benchmark of Excellence

Portal to the Heritage of Astronomy
Starlight related links

Covenant of Mayors Related Initiative

Colaborating with IAU Working Group

IUCN Dark Sky Advisory Group

Dark Skies Awareness Project

Partnership Unesco-MaB


Member of the Knowledge Network


Instituto de Astrofísica de Canarias
| | | |
| --- | --- | --- |
| | The Starlight Initiative is designed as an international action in defence of the values associated with the night sky and the general right to observe the stars. It is open to the participation of all scientific, cultural, environmental, and citizens' organizations... | In partnership with: |
| | | |